Life Changing Counseling and Psychotherapy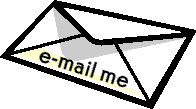 Are you struggling with anxiety, depression or difficult to resolve concerns in your personal or professional life?.

Do you feel stuck - despite your best efforts to find help?  

If it were simply a matter of intelligence, you would have succeeded a long time ago. 

If it were simply a matter of will - all the soul-searching, all the self- help books you've read,  all the well-meaning friends you consulted would have given you the peace of mind you were hoping for.

But they didn't.  Because they couldn't . And the reason for that is simple. 

To find the solution to your problem,  you need the  guidance and experience of someone who clearly recognizes the impact of your unique personality, and individual history upon your current situation. 

Someone who knows that regardless of your past, you have the ability to create a satisfying, fulfilling life in the present.  

My commitment is always to you and the unique individual you are.  My approach is eclectic and pragmatic and I use all of my skills to insure your progress.

Call 514-425-3565  or email me to find out more.

 I would be honoured to be your guide and partner

" The work I've done with you is the most important work of my life."

"Frances is superb - so precise, clear and to the point.  What a gift ! "

"I will be eternally grateful for everything I've learned.  Frances has an observant eye and is full of wisdom."

Just Great!!  Frances is so easy to talk to

and just a pleasure to listen to."

"Frances is an excellent facilitator, always pleasant, clear, consistent and non-judgemental."

Cognitive Behavioural Therapy (CBT)

Energy Psychology

Integrative Therapy

for

Grief

Anxiety

Depression

Relationships

LBGT issues